Get Fast, Free Shipping and Hassle-Free Returns.
Secure transactions • Fast, free shipping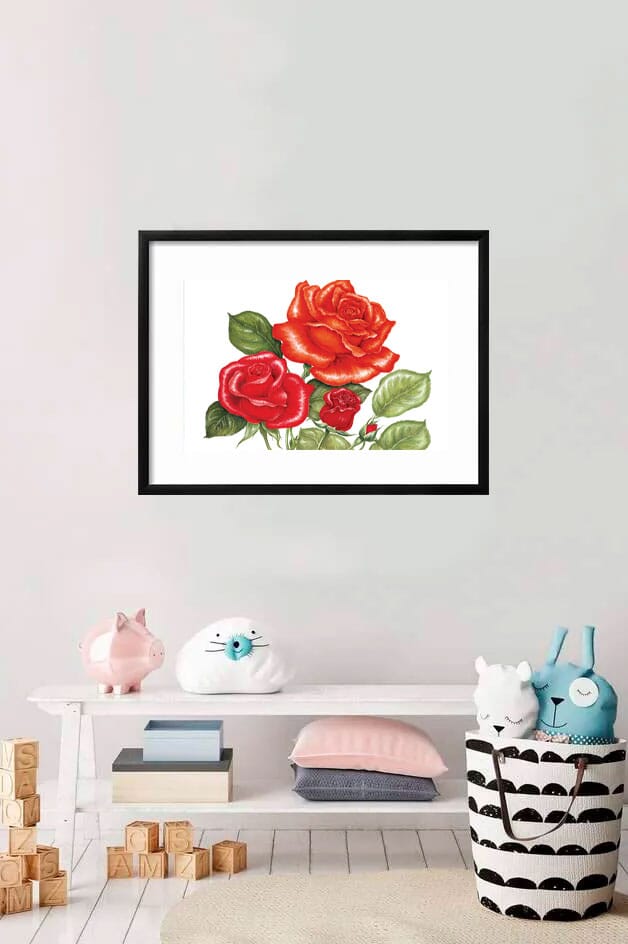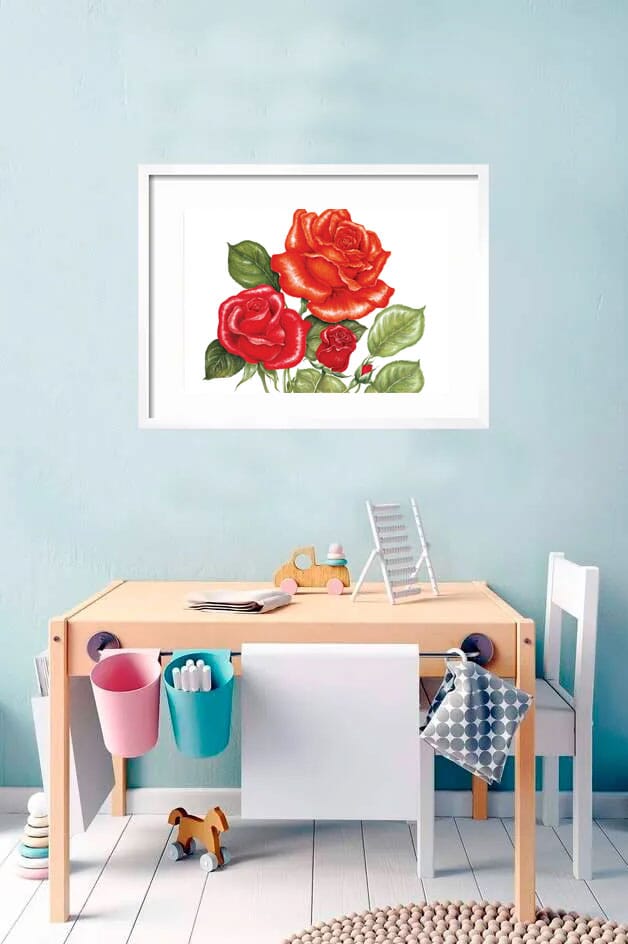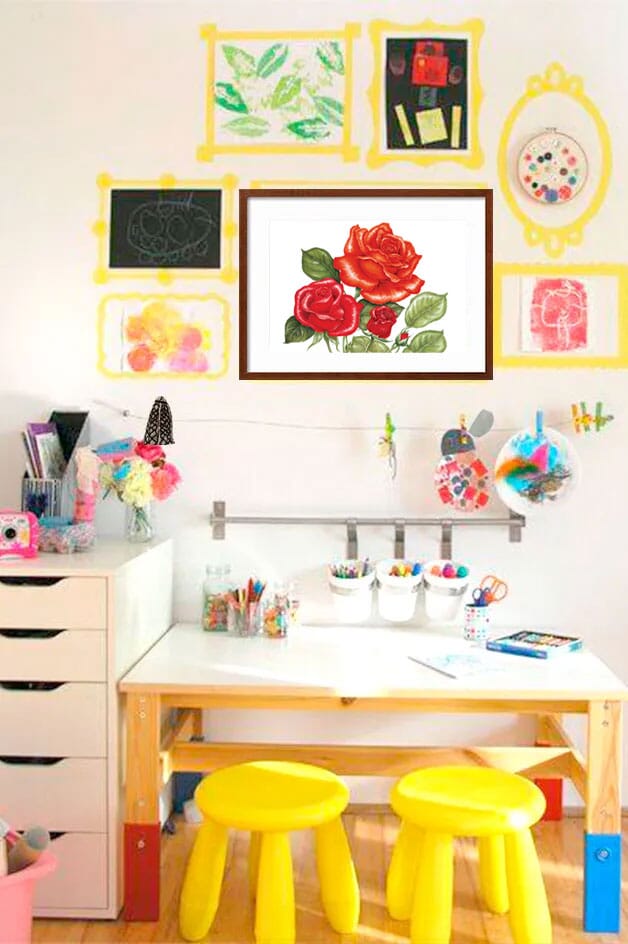 Since 1584, responsibility for the environment is an intrinsic part of Hahnemühle's history. Their production site is located in the heart of a centuries-old nature reserve providing an unspoiled habitat for a variety of wildlife.
Water
The water Hahnemühle uses to produce their exceptional paper and Daguerre canvases comes straight from the underground springs in the Solling hill range. Characterized by a particularly high level of purity and softness, the water is drawn directly from nature. In a strictly controlled process, the paper machine circuit treats the water without chemicals before returning it to the environment.
Raw Materials
Hahnemühle´s fibres are sourced exclusively from primary fibres. They use lignin-free cellulose, sourced from deciduous and coniferous trees that grow in sustainably managed forests and are FSC or PEFC certified. The company uses fast-growing, renewable cellulose alternatives such as bamboo, hemp and agave to promote conservation.
Energy
For many years now, Hahnemühle has been generating all the energy they need exclusively from renewable sources such as wind, water and solar energy. This enables them to sustainably reduce their CO2 emissions. The company produces their own steam and heat using natural gas. Thanks to their waste-heat recovery system, furnace emissions are over 40% lower than legal limits.
Recycling
Hahnemühle believes that sustainable resource management also includes recycling their own production waste and scrap materials which they return to the production cycle or forward to waste processors. They choose recycled materials whenever possible without compromising on the quality of products such as cardboard boxes and tubes for their paper rolls.
Packaging
Hahnemühle uses environmentally friendly packaging for their paper and canvas products. For example, they fill their transport boxes using packing peanuts made from 100% biodegradable cornstarch while their packing tape and delivery-note envelopes are both made from paper instead of plastic. They are developing alternative protective films in which to package their paper in order to ensure it is still in great condition when it reaches their clients. The company makes a committed effort to improve sustainability and conserve their resources.
Transport and Supply chains
Hahnemühle aims to minimise the impact of any necessary transport measures on the environment and climate. The majority of their products are transported by ship or rail. Before any shipment is transported by air, they always consider environmentally-friendlier alternatives. Their central logistics site in Göttingen, Lower Saxony, utilizes pooled shipments for optimum use of transport. Hahnemühle´s logistics partner was recognized with an award for sustainability.
The term Giclée is a French term meaning "to spray", referring to how an inkjet printer works. HAPPYBay's printing partners use large format inkjet printers with small spraying devices that precisely match ink color and pressure, giving our artists high-quality prints of their original art. Our giclée prints are done on pure cotton canvases or archival fine art and photography paper.
The resolution is high. The ink is high quality and fade resistant. Put simply, a giclée canvas print is a high quality print that uses the best quality printer, canvas and ink that is available in the market. The pigment-based inks (as versus dye-based), canvases and specialty printing papers we use are all designated as archival.
Our printers are large format and hold 12 ink cartridges to produce a wider range of colors for duplicating artwork.
Archival matte paper for inkjet art printing is a coated cotton rag or alpha-cellulose paper that can give an inkjet print a timeless sense of quality. Archival matte papers are used to reproduce illustrations, watercolor paintings, pastels with soft details, invitations and cards.
HAPPYBay uses German Etching paper from Hahnemühle, a company founded in 1584 that specializes in archival paper for the fine art market including museums and collectors. Our paper meets the ISO Standard 9706 which specifies the requirements for archival papers made for permanent retention and frequent use.
Hahnemühle German Etching is a traditional mould-made copperplate printing paper, complete with an inkjet coating designed especially for fine art applications. The white art paper is characterized by its extraordinary velvety tactile feel and its fine, clearly defined felt structure. The unique surface texture adds a very special touch to images, showcasing them in all their splendor with impressive three-dimensional effect and depth.
The premium matte inkjet coating guarantees outstanding print results with excellent reproduction of color and detail, deep black and optimum contrasts. German Etching is acid-free and lignin-free and meets the most exacting requirements in terms of age resistance. This heavyweight fine art inkjet paper is one of the most popular papers for fine art prints and art reproductions thanks to its characteristic tactile feel and surface texture. German Etching ® is a registered trademark in the U.S.
310 gsm, 100% α-cellulose
White
Clearly defined felt structure
Matte premium inkjet coating for outstanding print results
Acid-free and lignin-free
Conforms to ISO 9706 / museum quality for highest age resistance
Compatible with pigment and dye inkjet systems
HAPPYBay uses award-winning Hahnemühle Daguerre Canvas for all our open edition and limited edition illustrations. These matte-coated, poly-cotton inkjet canvases offer a fine, uniform surface texture and are the most sought after canvases in the market for giclee printing.
The bright white canvases possess a high degree of whiteness. When combined with a premium matte inkjet coating, they produce clean, fresh colors, fine details and black and white reproductions that are rich in contrast. Printed with fade-resistant inks, the canvases are non-reflective so they eliminate glare and look great from any angle.
Daguerre Canvases have excellent stretch properties and are ideal for mounting on stretcher frames. Our printing partner stretches the canvases using their custom-designed durable poplar wooden stretcher bars. The canvases are resistant to compression marks from shipping and handling. Produced with the utmost care, each canvas passes through a quality control inspection.
Illustrations that are printed on Daguerre Canvases offer a rich, art gallery look without a glass cover and frame. The canvases offer simple, minimalist productions in a ready-to-hang format. Daguerre Canvases are free from acid and lignin and meets the most exacting requirements in terms of age resistance (over 100 years).
400 gsm poly-cotton mix
Bright white
Fine, uniform canvas texture
Matte premium inkjet coating for outstanding print results
Free from acid and lignin
Conforms to ISO 9706
Museum quality for highest age resistance